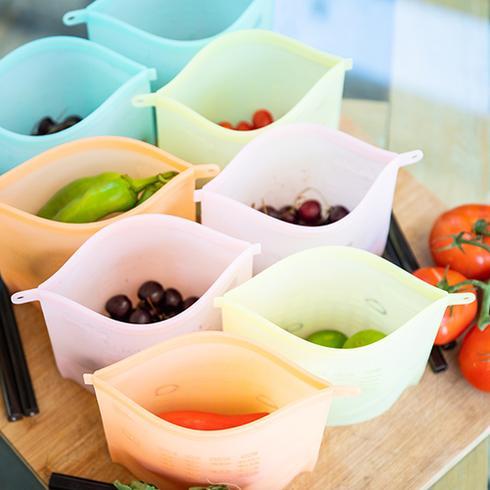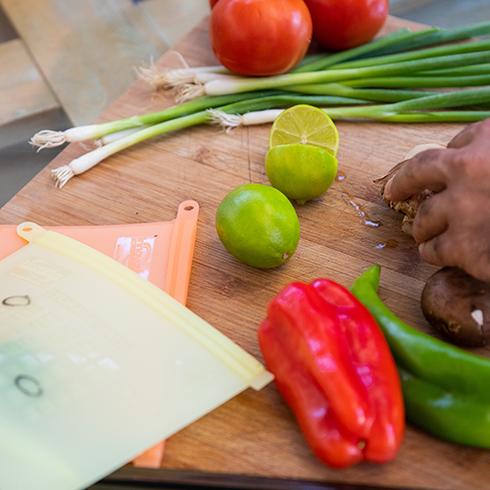 Sale price
$33.99
Regular price
Tax included.
Reusable Silicone Food-Storage Cooking Bags – Airtight Zip Seal Colored Containers Keep Food Hot or Cold – Baby Food Prep or Sous Vide – FDA Grade
✔ PATANTED DESIGN Printed storage dates 12 months and 31 days for easy storing freezing. Mark the month and the day on the bags. Easy wipe cleans every time. The small, and large silicone bags are perfect for marinating, microwaving, freezing, sous vide & boiling
✔ UPGRADED SLIDER BAR You will never have to struggle to open or close the bag. We have redesigned the bar for smooth glide. Our silicone bags are Extra thick made strong for wear & tear resistance
✔ FOOD-GRADE TOXIN-FREE SILICONE FRESH BAGS … FDA certified reusable silicone food bags without BPA, BPF, PVC, BPS & latex free
✔ SUPER EASY TO CLEAN… dishwasher and microwave safe silicone reusable food storage bags; simply flip inside-out to wash
✔ PATENTED DESIGN We have simplified the measurements printed measurements in CUPS, Ounces, Liter, Milliliters All of our silicone food storage bags are transparent Baby pink, lemon yellow, light baby blue, light orange. Clear see through.