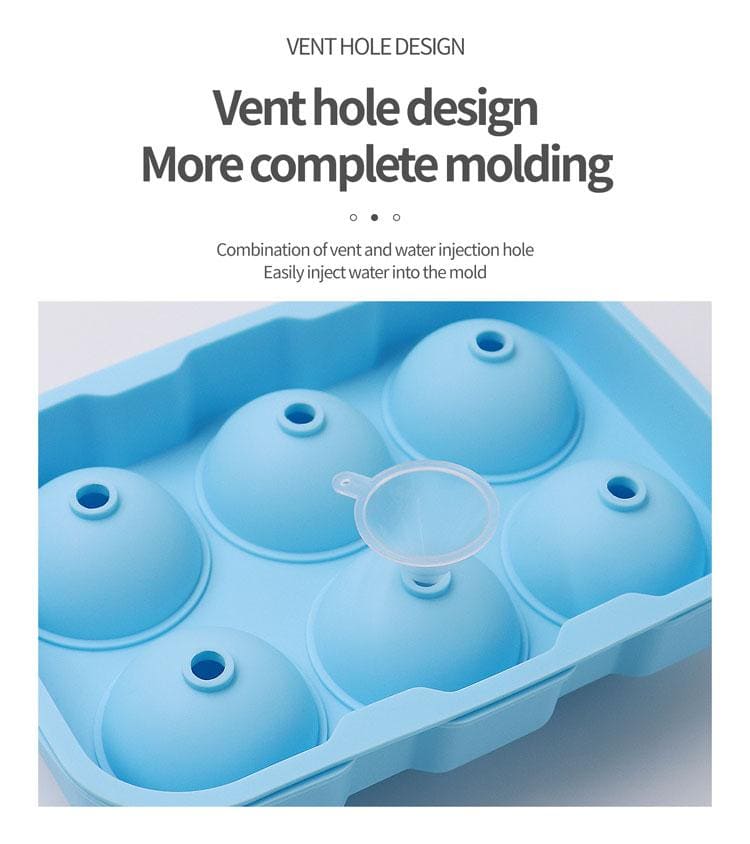 Silicone Ice Cube Ball Trays
Sale price
$8.99
Regular price
Tax included.
ITPC Ice Cube Trays Silicone, Sphere Ice Ball Maker with Lid for Whiskey and Cocktails & Bourbon, Reusable and BPA Free
Not-stick Design, Easy to Release- separating ice from the mold isn't a tough job anymore. Unlike the traditional stiff plastic trays, these molds are easily removable that anyone can remove or release the ice cubes from the mold with the ease. Just twist the mold, and you'll have the chilled drink.
Flexible Ice Ball Mold- creates 6 large 2 inch balls. Great for whiskey, cocktails, making popsicles, icing your Coffee, or infusing fruit or herbs. Try infusing mint for that perfect Mojito or strawberries for that delicious lemonade!
Slow Melting Large Cubes - Tired of your drink watering down too quickly? Our large ice cube tray for whiskey is for you! Our round ice balls are 2". Each ice cube tray makes 6 cubes. Great size for slow melting in bourbon, scotch, or any drink!
E
asy to Clean, BPA Free- these jumbo ice molds are made from 100% high quality food grade silicone and give no added taste or smell to your Ice. Your post party life cleanups will. Just pop them in the dishwasher, they are extremely durable and flexible utensils, then fill them up again, place in the refrigerator or freezer.