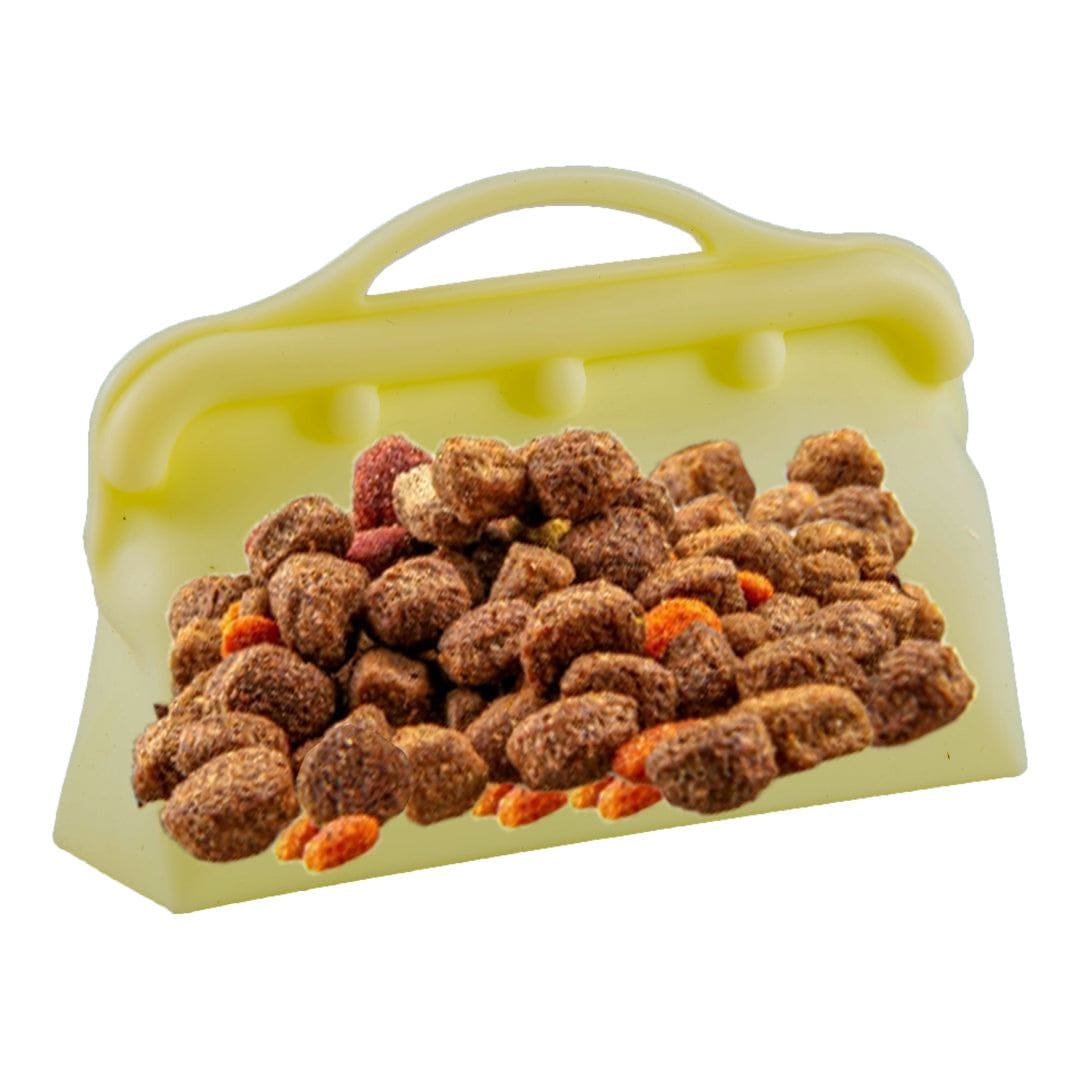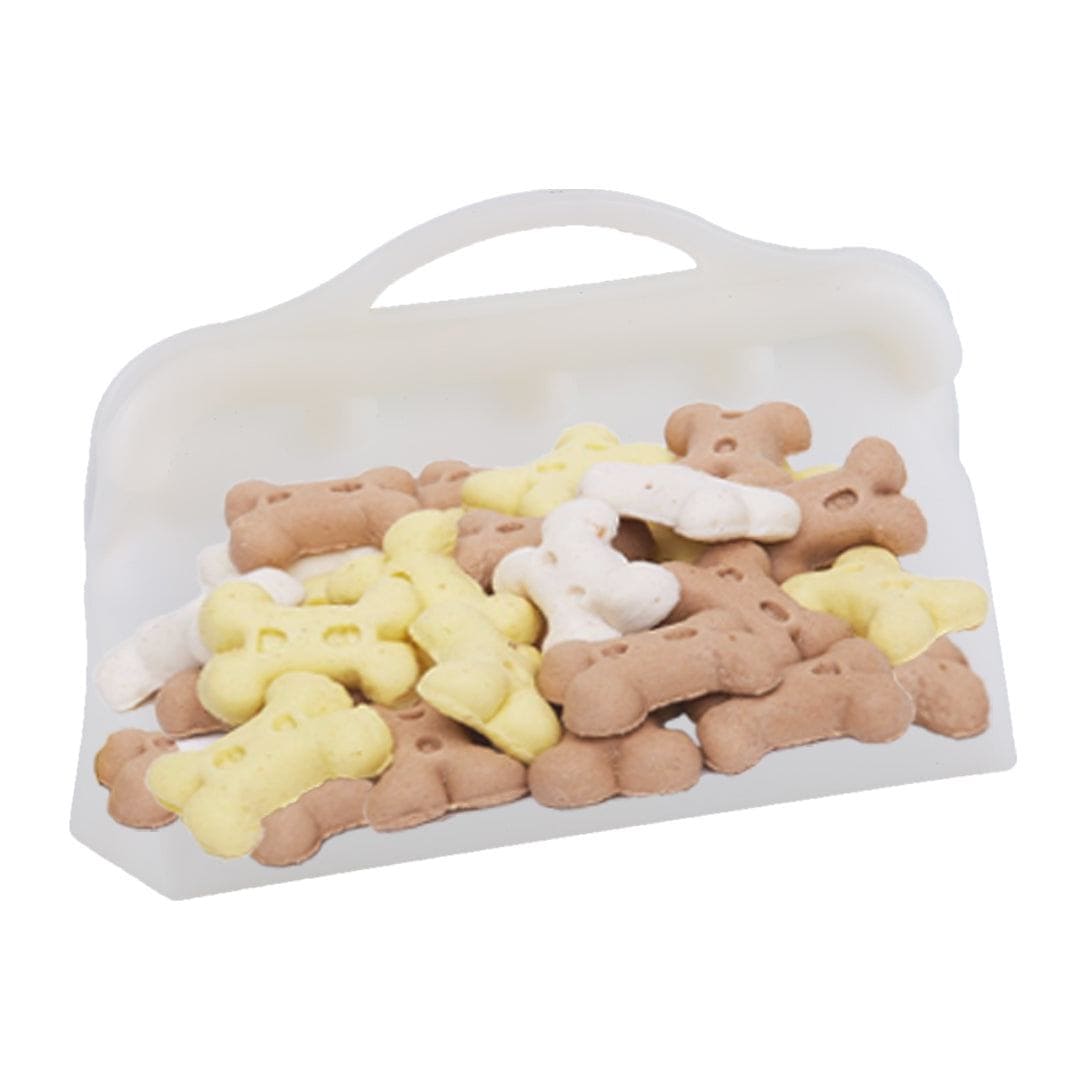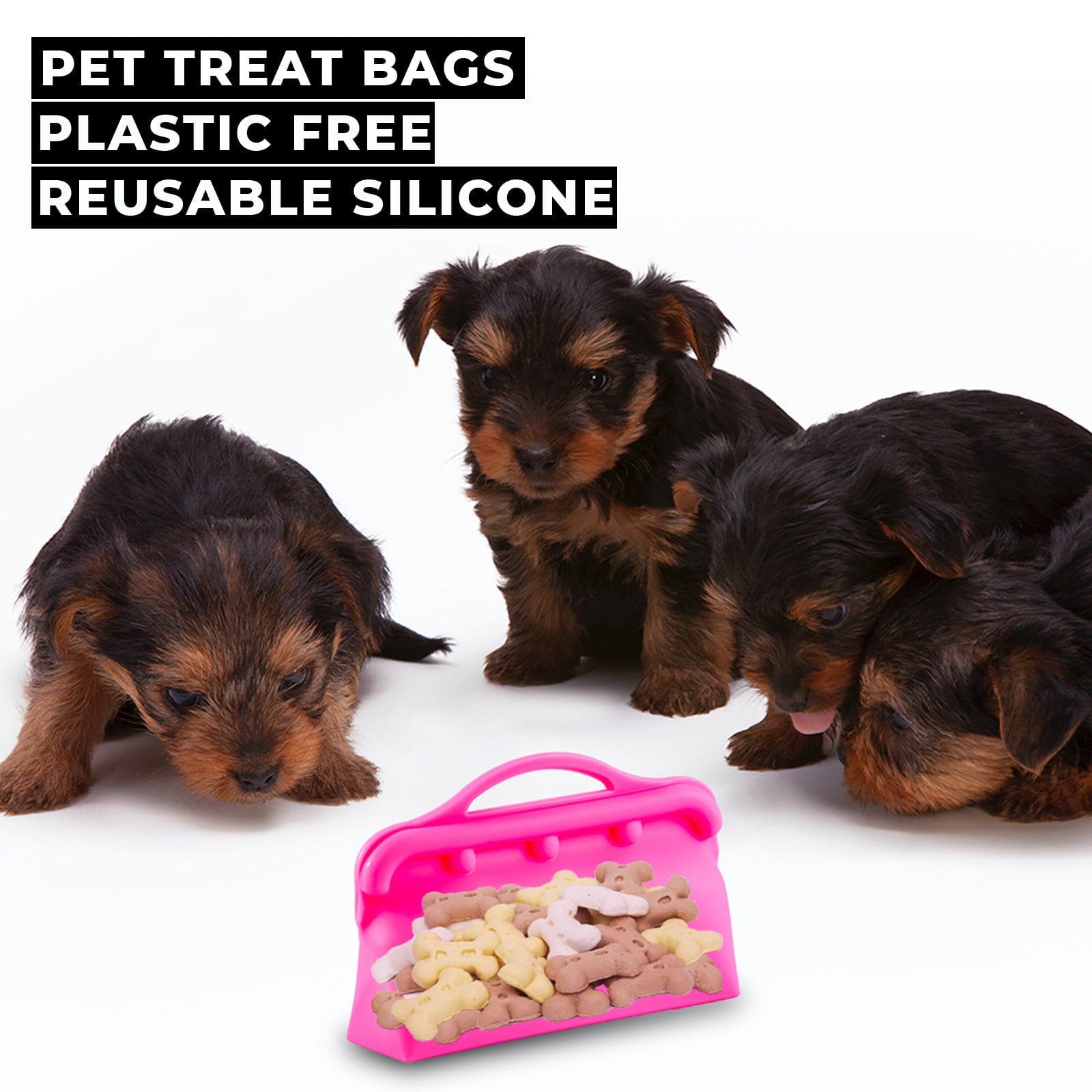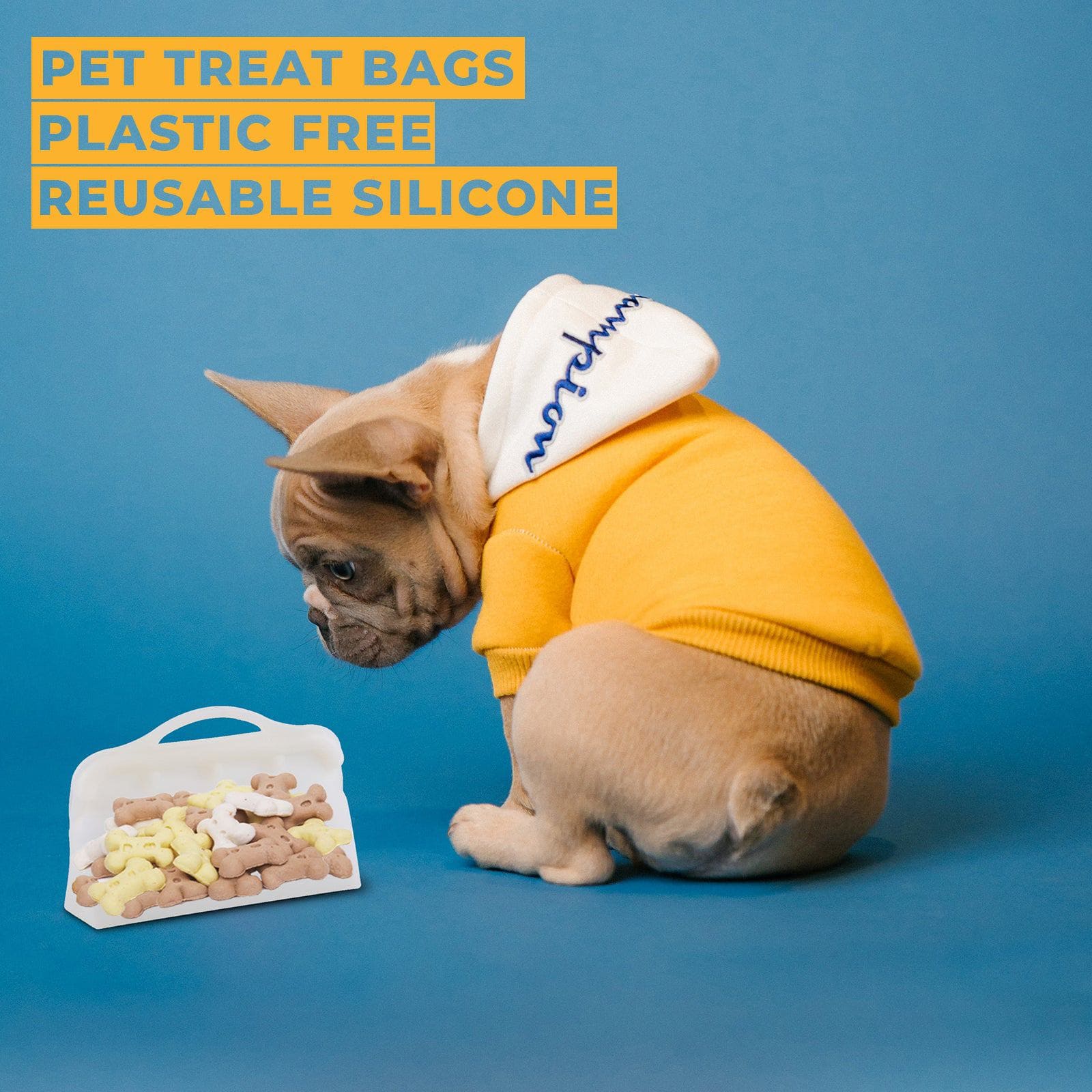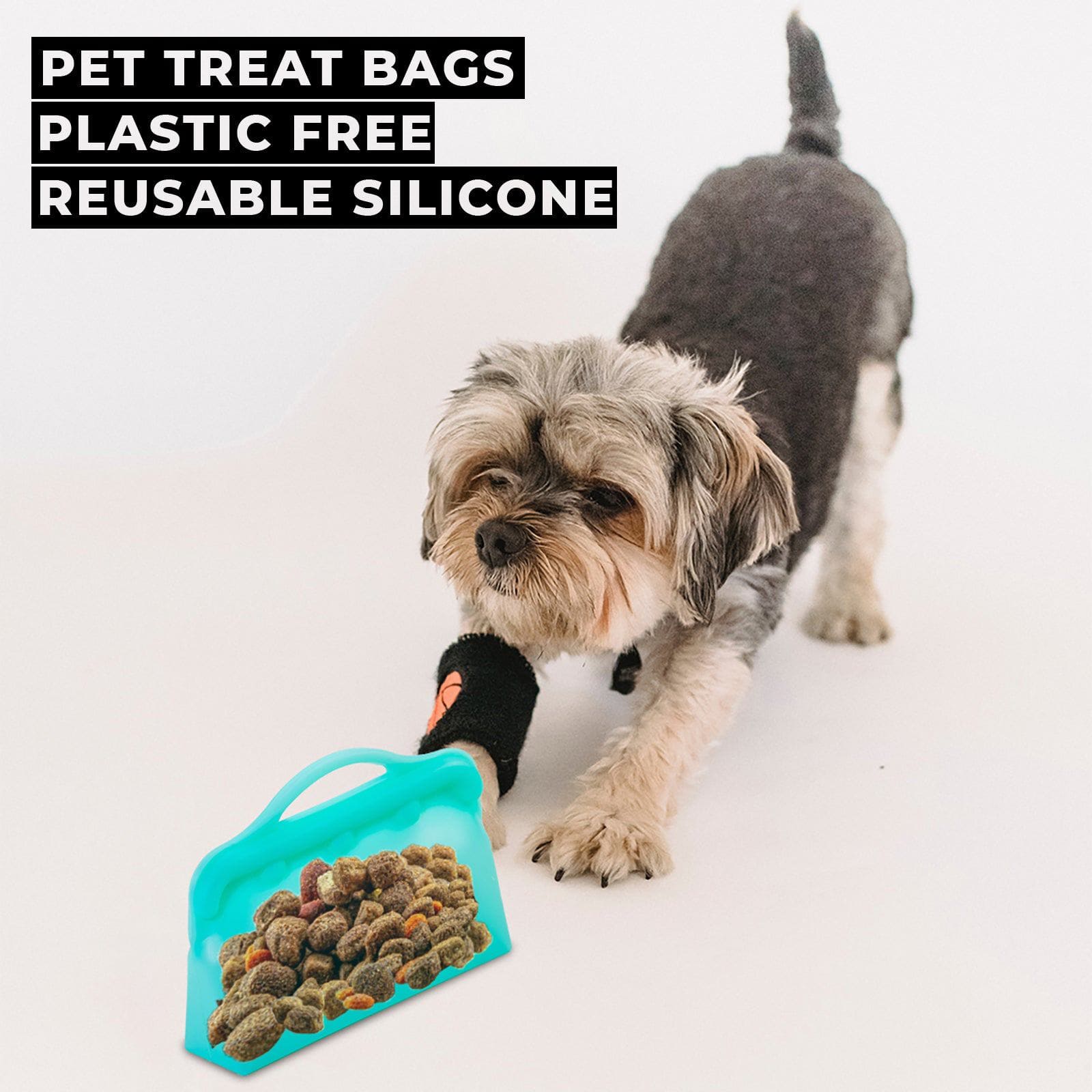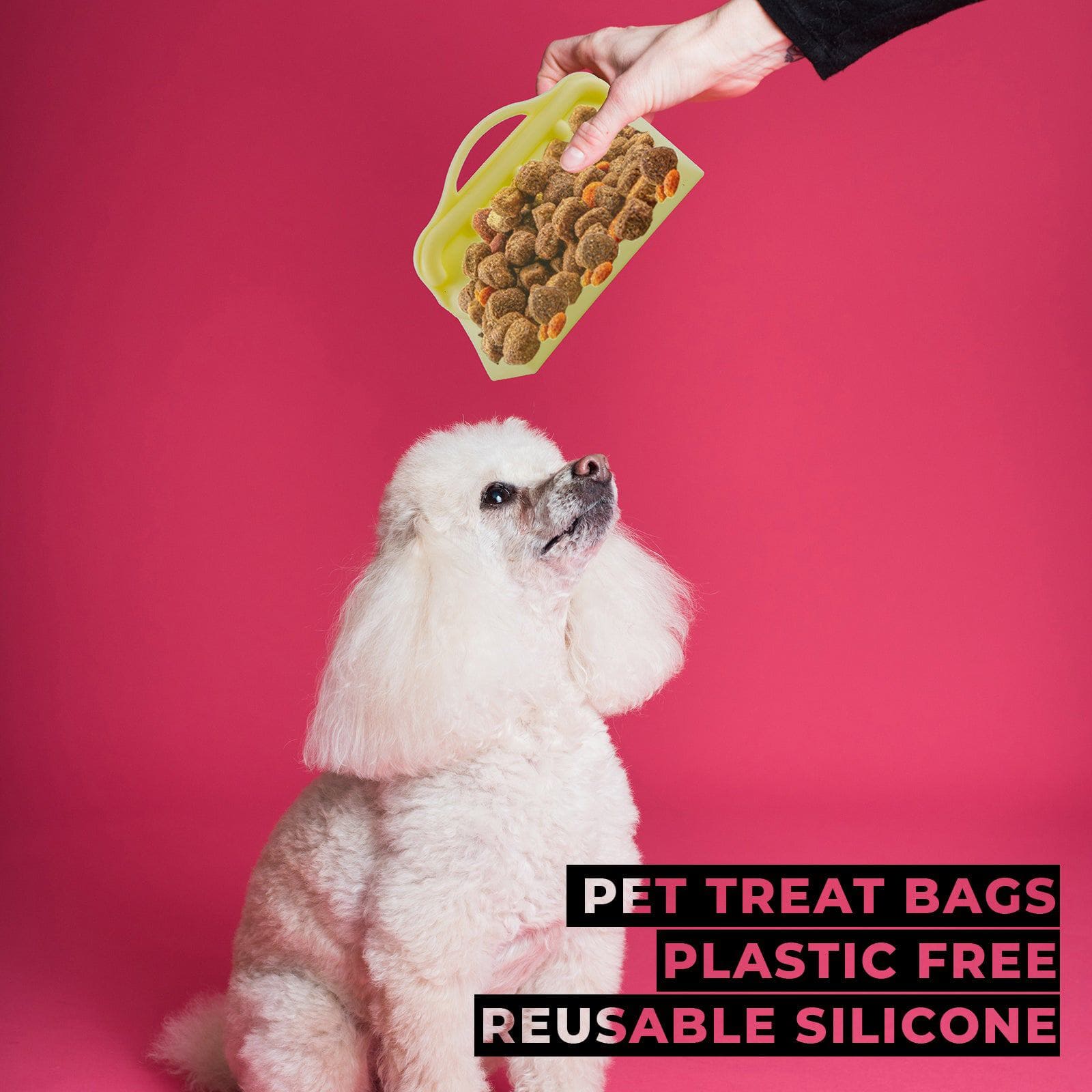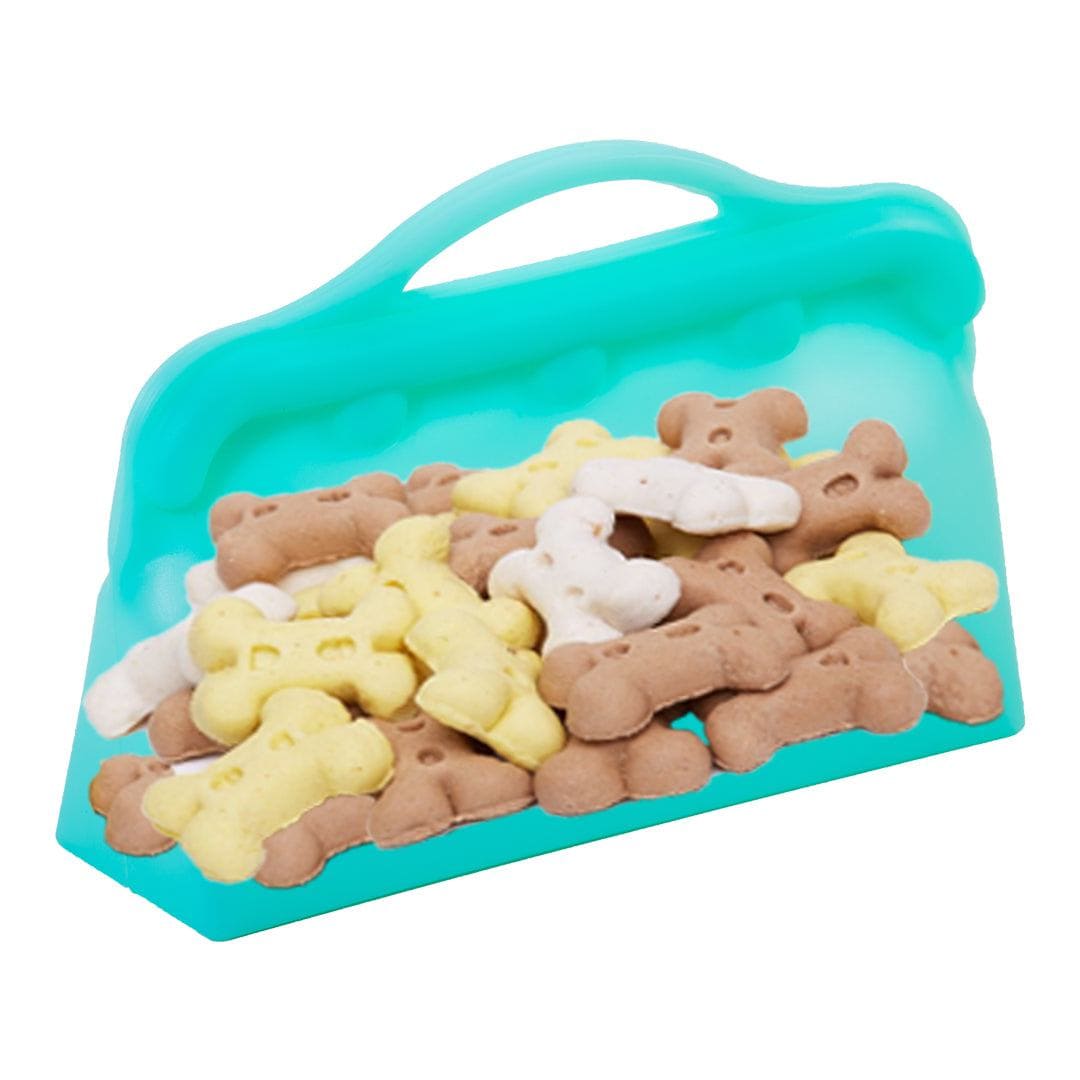 Reusable Dog Treat Bag, Silicone Dog Food Storage Bag BPA Free, Non Toxics Food Bag for Dog
Sale price
$17.99
Regular price
Tax included.
Innovative Technology Products Cooperation 100% Plastic-Free Dog Treat Bag are made from high-quality non-toxic silicone material and also free of harmful chemicals which are dangerous to your health pet health. These reusable silicone pet bags have also zero wastage and easily washable. It is microwave safe, freezer-safe, leak proof, dishwasher safe, and odorless. These reusable dog travel bag are available in four different colors according to your dog taste white, light pink, lemon yellow & light blue.
Salient Features:

Silicone Pet food Bag is plastic and other harmful chemical free.
Dog travel container is non-toxic and healthy for Pets.
Dog food storage bag is oven safe, microwave safe washable and reusable.
Perfect choice for puppy food storage for camping and travel outside.

Indoor/Outdoor Dog Food Storage Bag : This unique and patented double-closing system makes it easier to seal in the freshness, ideal for the pet treats.

Safe and Healthy: The pet treat pouch bag selects food-grade silicone resin to ensure wonderful anti-corrosion, elasticity and durability. It is a non-toxic and harmless, safe, and healthy use for you and your pet. The puppy treat pouch has a long service life so you don't have to worry about replacing it now and then.

Heat and Cold Resistant: Reusable dog travel accessories bags are boiling and freezing safe. If you can put them in the freezer, then they keep food and snacks fresh and full of taste and they also microwave safe. When you are going to camping you can store food for your dog for long time dog food storage.

Toxin-free Platinum Silicone: ITPC food storage bags are made from the highest-grade silicone available which means no leaching of plastic toxins into cat food or your dog snacks.

Fantastically Versatile: These silicone food bags are awesome for family life-on-the-go, pop in a tote bag for emergency snacks, use to quickly transfer to fill with treats for walking the dog. The best use of cat food storage bag is bread, marinating meats, cooking with them in the oven. These premium quality silicone reusable bags are made with plastic free material.

Easy to Clean: Just use tap or room temperature water using a sponge or hand to clean these reusable food and snack storing bags and after washing let them air dry over the wall.

100% Satisfaction Service: What we want to provide with you is the best non-stick baking tools with trusted customer service. Any questions, please do not hesitate to contact us, we will make you 100% satisfaction.