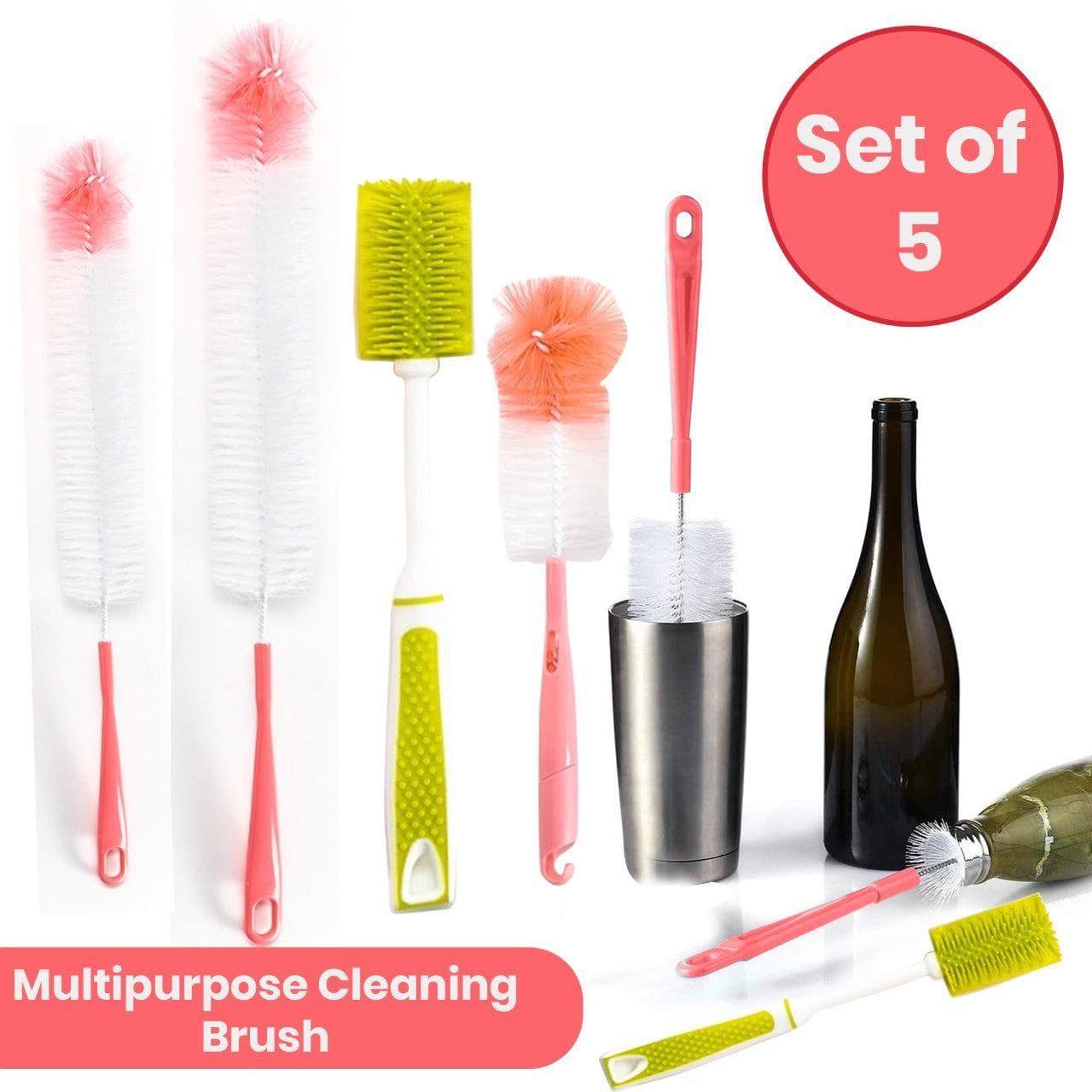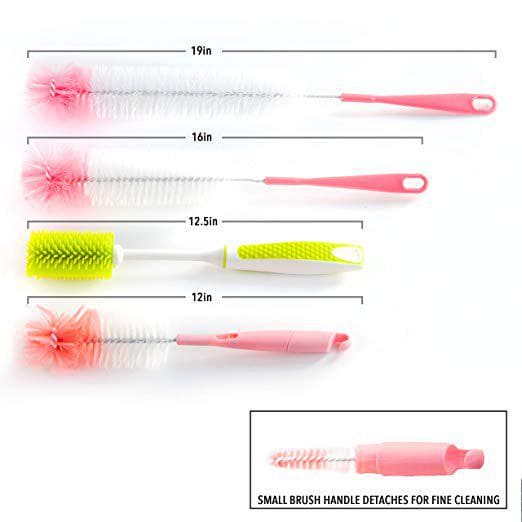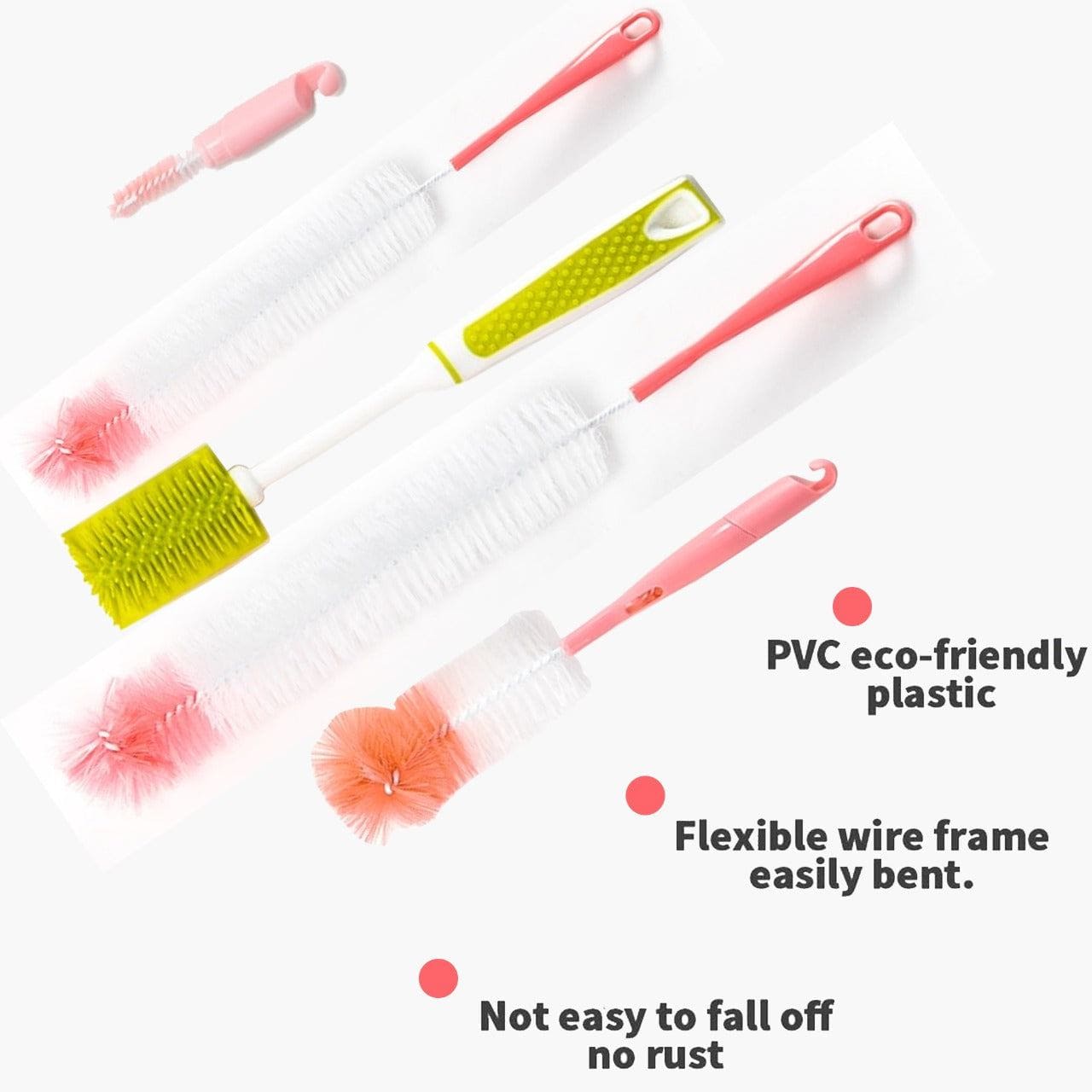 ITPCINC- Multipurpose Cleaning Brush Set, Long Handle Bottle Cleaning Brush for Washing Narrow Neck Bottles, Cup, Pipes, Hydro Flask Tumbler, Sinks, Cup Cover
Sale price
$32.99
Regular price
Tax included.
5 PCs of Silicone and Vinyl Tube Bottle Brush Set | Nipple Cleaning Brush, Narrow Neck Bottle Brush Multipurpose bottle Cleaner:
ITPCINC 5 Pack Bottle Cleaning Brushes, multiple uses, including 19" extra-long handle narrow bottle brush, 16" long handle beer bottle brush, 12.5" sports water bottle brush, 12" multifunction bottle cleaning brush. You can hang them on hook for drying and storage. Silicone bottle brushes for cleaning brushes are BPA Free, Plastic free Dishwasher Safe, a perfect gift for a healthy family.
Food-Grade Silicone & Vinyl BPA Free: These household cleaning tools made of high grade Silicone, BPA free materials, resilient and bendable, no peculiar smell, keep safe and healthy, an exceptional value and an excellent gift for your kitchen.

Dish Washer Safe & Non-Scratch Based: These bottle washer brush are stiff enough to thoroughly clean yet not harm your glass. Easy to clean, and clean with; won't scratch, and flexes without snapping.

Multipurpose Cleaning Brushes: Each one of the cleaning brushes has unique size and shape for cleaning hard to reach places such as inside tea kettles, baby bottles, sports water bottles, hummingbird feeder, coffee jugs, juice pitchers, canning jars, flower vases, kettle, teapot and much more. Firm and sturdy handle makes the cleaning job easier, the hook is provided to hang it for drying and storage

100% Satisfaction Service: What we want to provide with you is the best non-stick baking tools with trusted customer service. Any questions, please do not hesitate to contact us, we will make you 100% satisfaction.

Innovative Technology Products Corp. INC Mission: We are leading the silicone design in the kitchen helper tools that's eco-friendly as well as BPA and toxin-free. Our focus has been to produce a sustainable replacement for the currently in use plastic and harmful material items. While saving money by buying this bottle washer you are also saving and investing in the future of our planet from plastic waste.